Urban Mining and Resource Conservation for the Municipality of Lindlar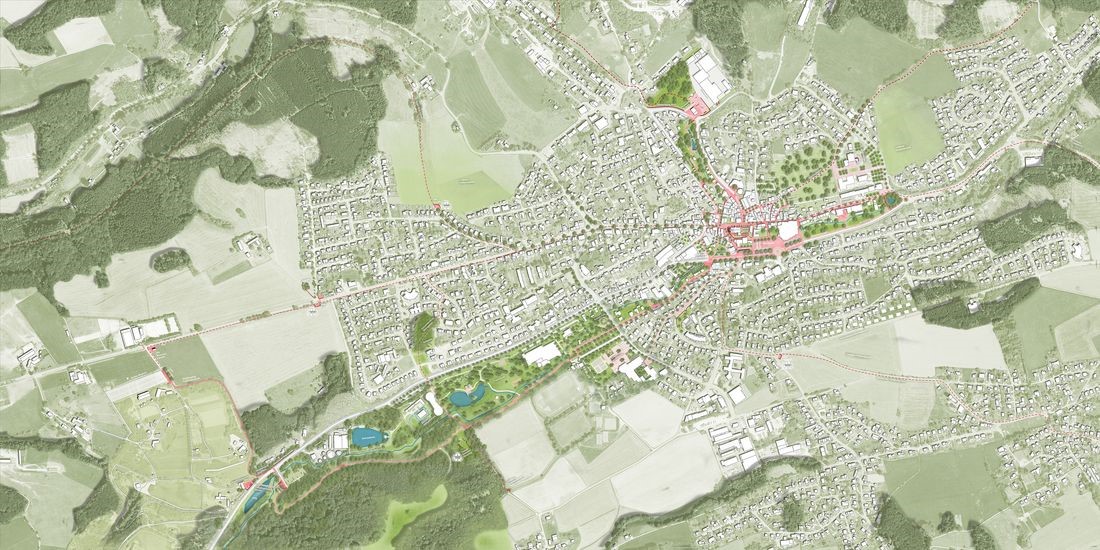 The municipality of Lindlar in the Bergisches Land region is planning to redesign the "Lindlar open spaces". These include the school and cultural center, the marketplace and the leisure park. Circular building and climate change adaptations are the focus of the planning. pbo and the consortium around the architectural office B.A.S. Kopperschmidt + Moczala GmbH have won the first place of the competition of ideas. Together with WGF Objekt Landschaftsarchitekten GmbH and GEO-NET Umweltconsulting GmbH, the project is in process.
pbo has developed an urban mining and resource protection concept, which allows the constructional realization to be carried out in the most resource-saving way possible and in the spirit of the circular economy. The maxim is to reduce the generation of waste and the need for new resources to a minimum from the outset. Unavoidable interventions are preferably carried out with recycled, regional or recyclable building materials. The design implementation is based on a coherent overall urban concept with the creation of attractive urban and landscape spaces and a high quality of stay. The sustainable urban redevelopment also takes into account the topics of sponge city and heat relief in terms of climate change adaptation.