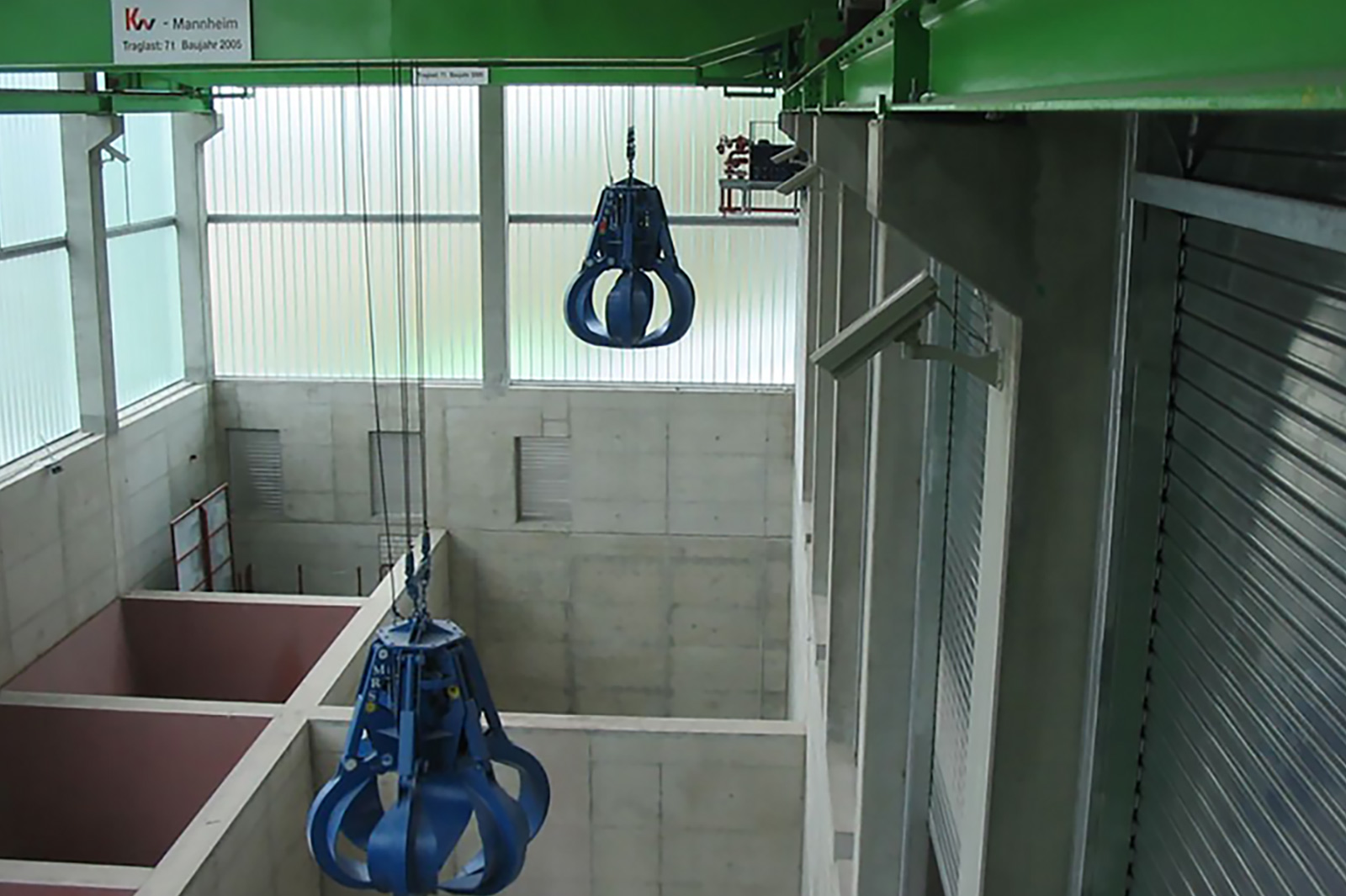 EKOCity Center
Bochum
Project period
2002 until 2007
Client
USB – Umweltservice Bochum GmbH
Task and implementation
Umweltservice Bochum GmbH disposes of waste on behalf of the city of Bochum. In 2002, it commissioned us with the planning and implementation of the EKOCity Centre in the Stahlhausen district – ECC for short.
The waste centre we planned includes various mechanical treatment plants, halls for the delivery and collection of waste, and a transfer station for residual waste. The waste is delivered by municipal collection vehicles and unloaded in the halls at special tipping edges. It is then processed according to type. Bulky waste, for example, is first roughly sorted. Materials containing wood are processed and sent to biomass power plants, and metals are returned to the material cycle. Plastics and cellulose are fed into the internal processing of commercial waste.
The plant technology in the ECC is completely encapsulated from the environment. In the processing halls and airlock systems, a constant negative pressure prevents uncontrolled leakage of internal air to the outside. Powerful dust extraction systems ensure a clean air exchange. A biofilter system removes odours from the exhaust air of the transfer station. We built our own access road for the removal in large containers.
Project data
Transfer capacity for residual waste of approx. 90,000 Mg/a
Sorting capacity for commercial waste of approx. 130,000 Mg/a
Processing capacity for bulky waste of approx. 70,000 Mg/a
Conveyor technology with a belt length of approx. 1,800 m
7 shredders
2 drum screening machines
1 vibrating screen
2 wind sifters
3 magnetic separators
2 non-ferrous metal separators
2 NIR separators
2 heavy goods separators
2 crane systems for the loading of refuse derived fuels
1 double crane system for residual waste loading
1 biofilter for exhaust air purification of approx. 33,000 m³/h in the transfer station
3 dedusting systems for approx. 164,000 m³/h in the sorting and processing plants
Ground preparation with dynamic intensive compaction
Halls with reinforced concrete structure and Profilit glazing
Total space volume of approx. 120,000 m³
Company building with approx. 560 m² usable floor space
1 double-scale truck with weighing house and automatic truck scale
17,000 m² of asphalt and concrete surfaces in the outdoor area
Services*
Basic evaluation
Preliminary planning
Design planning
Approval planning
Coordination of experts for building ground, noise, dust, odour and fire protection
Preparation of the awarding of contracts
Participation in the awarding of contracts
Site management
Accompaniment of commissioning and acceptance
*together with the htp engineering company
Similar projects
back to project overview