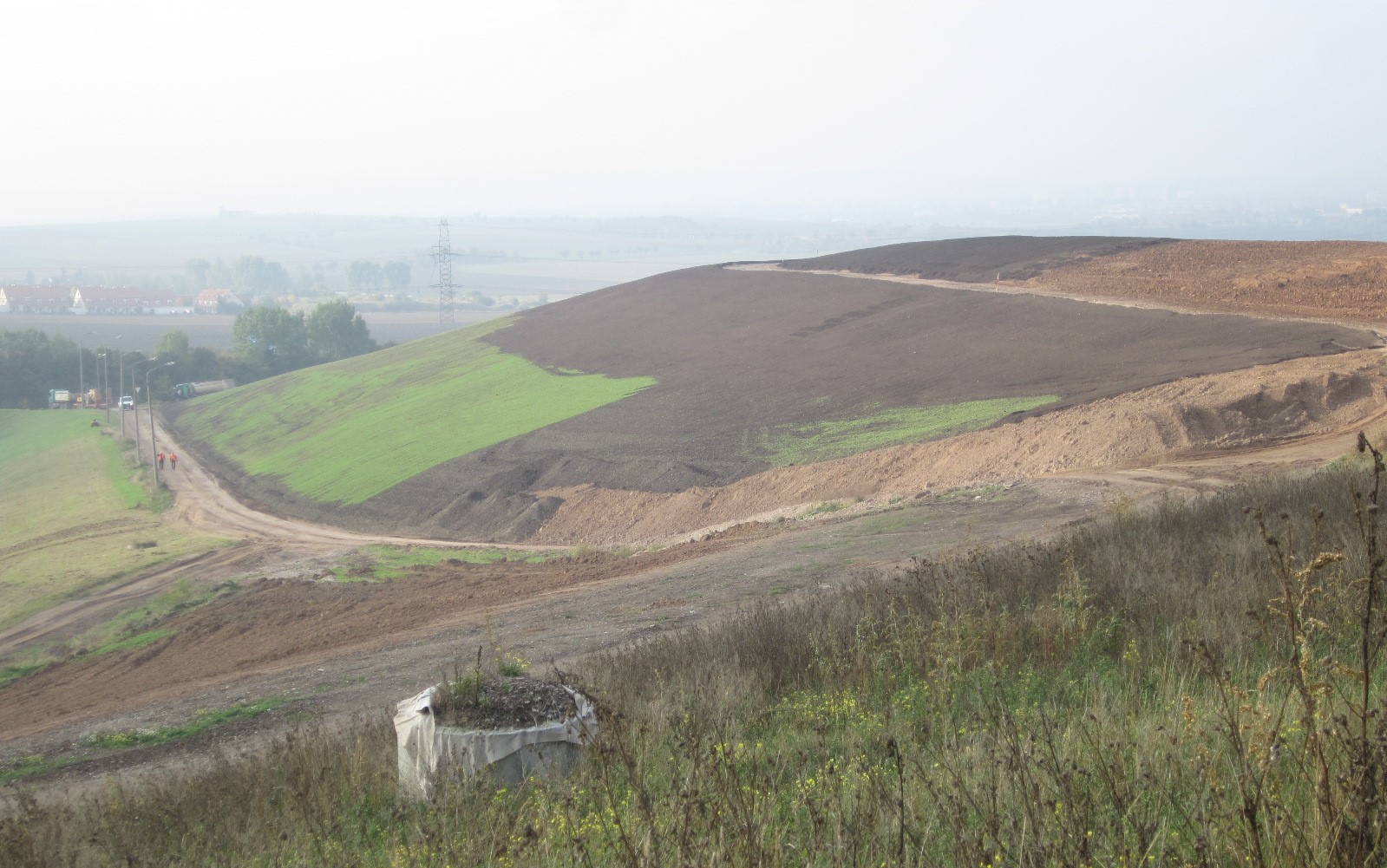 Surface sealing of old Erfurt-Schwerborn landfill site
Project period
2008 until 2015
Client
SWE Stadtwerke Erfurt Stadtwirtschaft GmbH
Task and implementation
The old body of the Erfurt Schwerborn landfill was filled with waste on an area of approx. 27 ha from 1973 to 1993. On the basis of a risk assessment carried out by pbo, the Thuringian State Administration Office approved the construction of the surface closure of the old body of the landfill by means of a water retention layer.
In the design and approval planning, the structure of the water balance layer was specified on the basis of water balance calculations with HELP (thickness 2 m in layered structure taking into account the regionally available soils). A total of approx. 0.5 million m³ of soil will have to be placed. The permit was granted in accordance with the application in December 2009.
In 2009/2010, the implementation planning was carried out with the integration and adaptation of the existing drainage and degassing facilities. Subsequently, the award procedure was carried out in spring 2010.
Starting in summer 2010, the water balance layer, including the necessary drainage measures and the control and berm paths, was constructed in five construction phases, each with a size of approx. 42,000 m². The measure was completed in autumn 2014. In parallel, planting was carried out according to the specifications of the landscape conservation plan.
Project data
approx. 420,000 m³ of qualified soil placement in the water balance layer
approx. 52,000 m³ topsoil installation
approx. 4200 m road construction
approx. 4,500 m drainage swales
approx. 350 m rough bed troughs
approx. 200 m pipeline construction made of PE
Services
Risk assessment, categorisation
Design planning
Approval planning
Implementation planning
Preparation of the awarding of contracts
Participation in the awarding of contracts
Coordination of experts and specialist planners
Site management
Similar projects
back to project overview