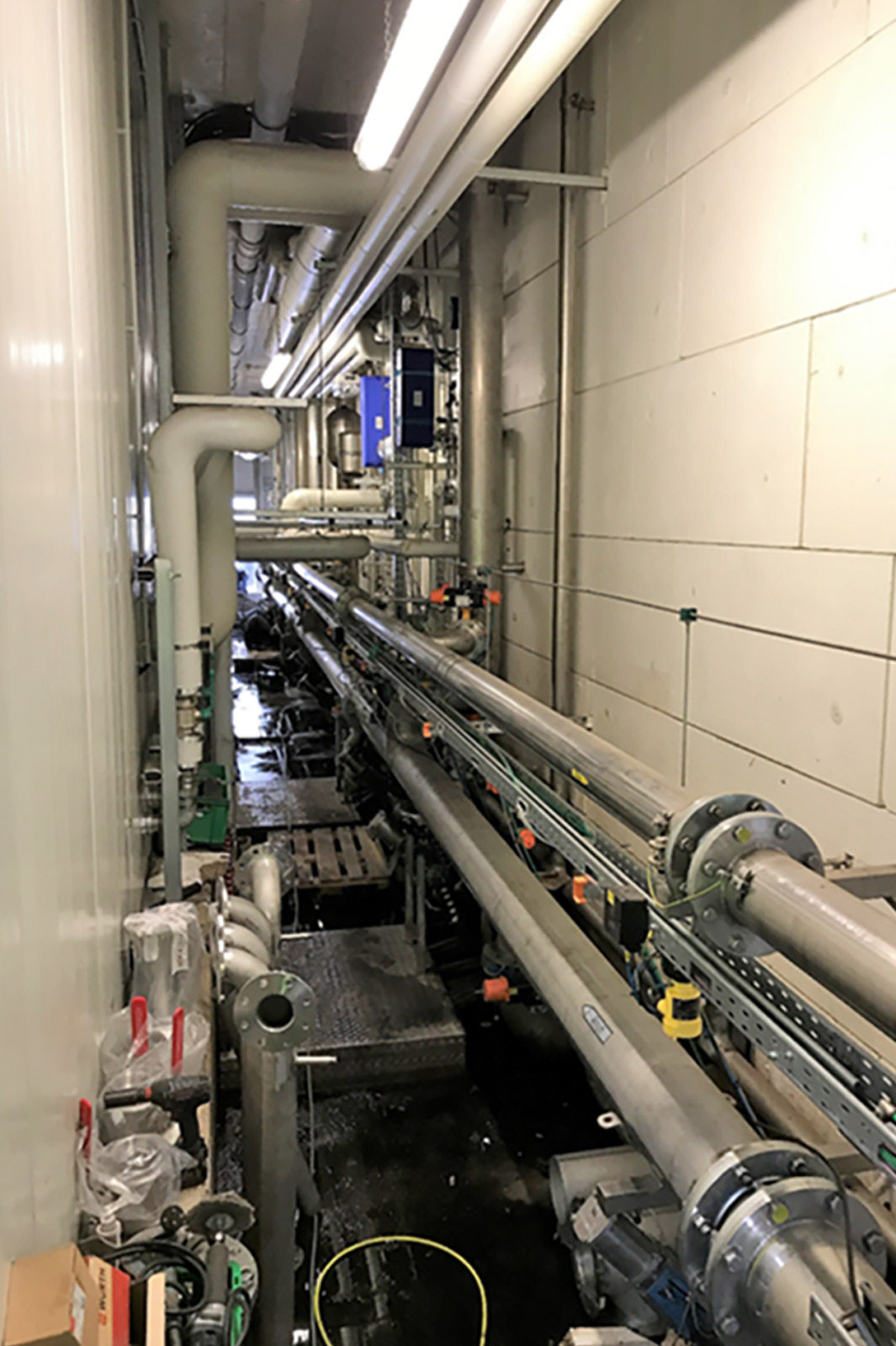 EnKoBio
Energy-efficient biowaste treatment through conditioning
Period
2016 until 2019
Funding
by the Federal Ministry for Economic Affairs and Energy
Funding code 03ET1429A-C
Research partners
GBAB Gesellschaft für Bioabfallwirtschaft in Landkreis und Stadt Aschaffenburg mbH
pbo Ingenieurgesellschaft mbH, Aachen
RWTH Aachen University, Institute for Treatment and Recycling (I.A.R.)
Task and implementation
The aim of EnKoBio was to document the influence of waste management collection systems on the quality of separately collected biowaste and its energetic recyclability. For this purpose, extensive monitoring of five – also technically – different plants took place. In real operation at the Aschaffenburg dry fermentation plant, mechanical processes such as shredding, sieve classification and sorting with varied parameters were used. The mechanical sub-processes were tested under technical conditions and analysed in terms of qualitative and quantitative effects. For the analysis of the gas yield, the fermenters were equipped with measurement technology and sampling points for the percolate.
A characterisation of the biowaste in the reference areas showed that the respective settlement structure has a considerable influence on the quality of the biowaste collected there. In metropolitan regions where biowaste is not collected separately, the compost quality is better, but the biogas yield is lower. The analyses also showed that in certain collection areas, screening the biowaste > 80 mm can be an effective way of removing foreign matter.
Overall, no fundamentally increased gas yield could be determined through shredding preconditioning measures. However, it was proven from a process dynamic point of view that the maximum gas production rate is reached earlier after the introduction of shredded material. In addition, there is less residual gas production when the fermentation process is stopped. Furthermore, a better utilisation of the fermenter can be achieved by specifically adjusting the retention times of the fermentation substrate.
Services
Participation in the evaluation of the raw material analysis of biowaste and the analysis of the catchment areas
Planning, preparation and participation in the awarding of contracts for the conversion of the gas measurement technology and the establishment of sampling points for the percolate
Participation in the planning and evaluation of the fermenters as well as the biowaste conditioning as part of the trial operation
Participation in the development of the guide
Similar projects
back to project overview