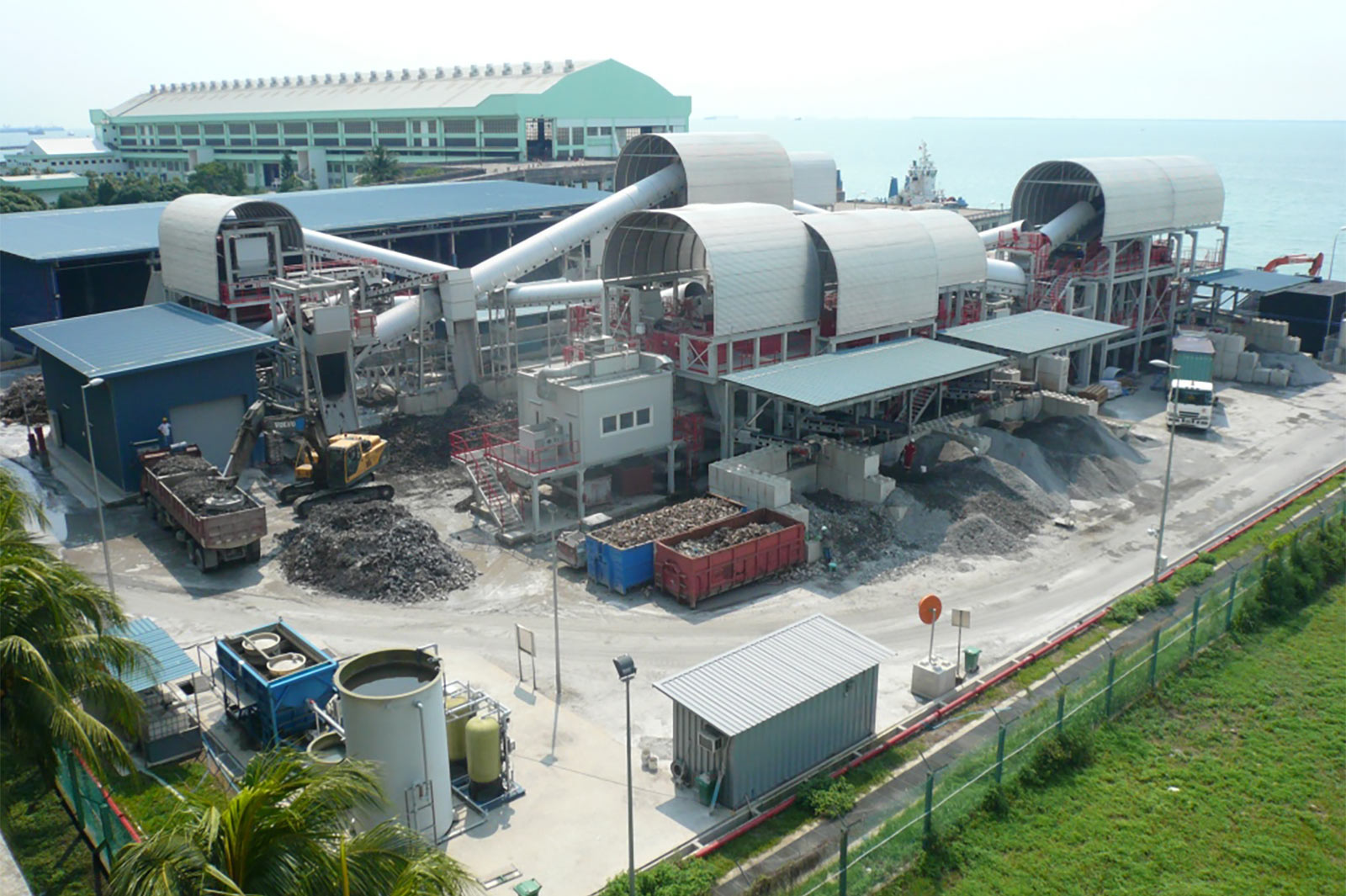 Bottom ash treatment plant
Singapore
Project period
2014
Client
REMEX Minerals Singapore Pte Ltd.
Task and implementation
REMEX Minerals Singapore Pte Ltd intended to build a bottom ash treatment plant. In the course of their process engineering planning, we were commissioned to assist in the awarding of contracts for the classification, sorting and plant technology. In addition, it was our task to draw up specifications and to check the plant plans.
The finished plant has a processing capacity of up to 650,000 Mg/a and focuses on the best possible output of ferrous and non-ferrous metals. To achieve this, four classifiers, eight magnetic separators and eight eddy current separators are used. In the course of our planning, the climatic and site-specific conditions of Singapore had to be taken into account.
Project data
Total capacity of up to 650,000 Mg/a
4 classifying machines
8 ferrous metal separators
8 non-ferrous metal separators
Services
Preparation of the awarding of contracts
Compilation of bills of quantities
Participation in the awarding of contracts
Inspection of the works planning
Similar projects
back to project overview