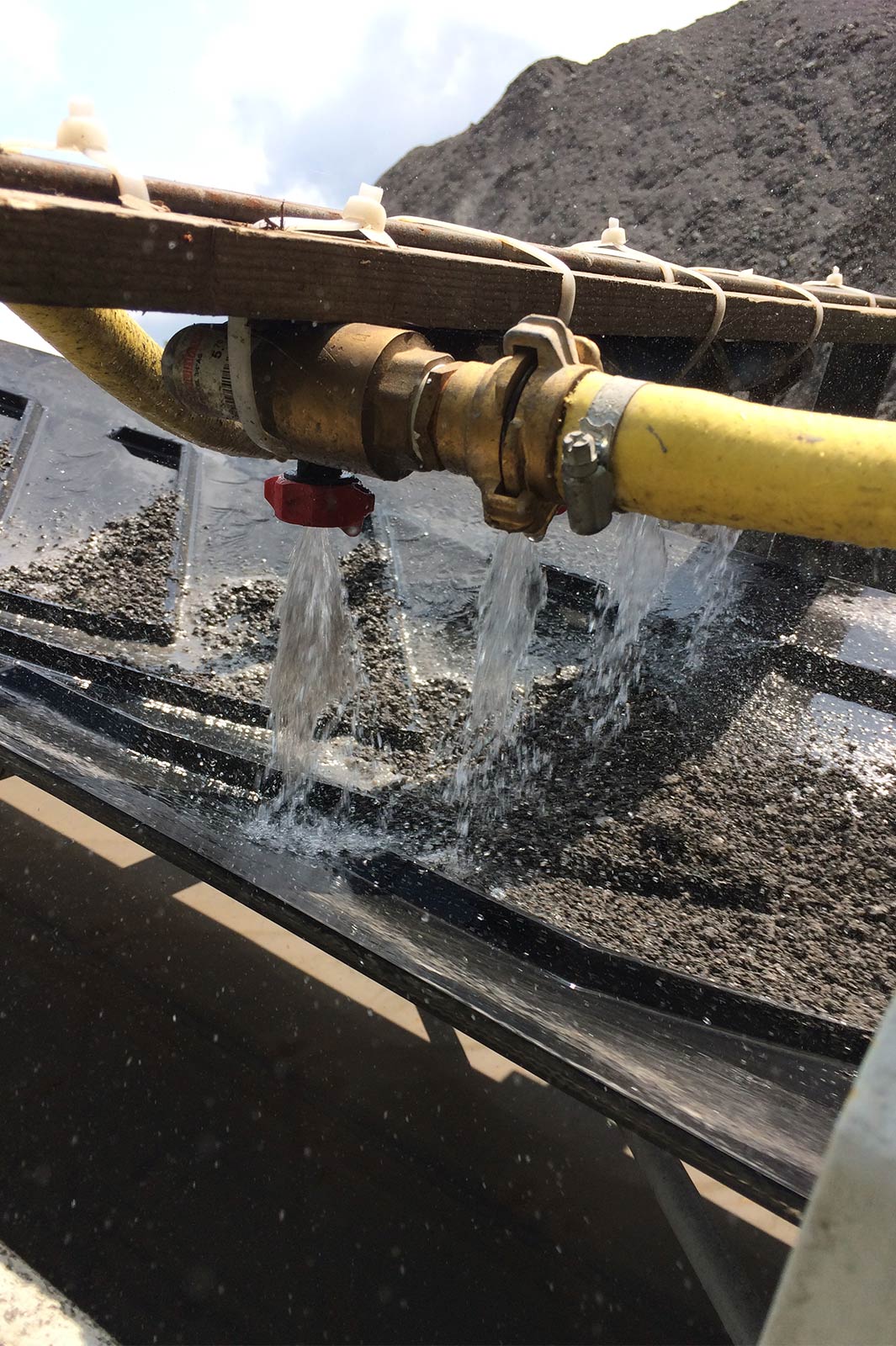 KlaRo
Development of an efficient classification of bottom ash for the utilisation of metallic recyclables
Period
2015 until 2017
Funding
by the Federal Ministry of Education and Research
Funding code 033RK028A/B/C
Research partners
Hein, Lehmann GmbH
pbo Ingenieurgesellschaft mbH, Aachen
RWTH Aachen University, Institute for Treatment and Recycling (I.A.R.)
WVW Wertstoffverwertung Wuppertal GmbH
Task and implementation
As part of the KlaRo research project, we investigated solutions for the efficient classification of wet bottom ash in cooperation with our research partners. The background: Due to wet deslagging in waste incineration plants, the incineration residues have a water content of around 20%. This water forms capillary adhesive forces that make efficient classification of the ash and thus the downstream sorting processes more difficult. In this context, the efficient separation of non-ferrous metals* is a particularly important factor for the economic efficiency of bottom ash processing. However, current studies show that up to 44% of the non-ferrous metals* are not separated in German plants.
As solutions, we pursued drying on the one hand and humidification of the fine fraction 0-10 mm on the other. The latter releases capillary adhesion forces and thus enables classification at 1 mm separation cut. By removing the 0-1 mm fraction, the 1-10 mm fraction is freed from adhering fines that impede sorting by means of an eddy current separator. A tension wave screen was used for screening, which is particularly suitable for classifying difficult materials. Preliminary tests had shown that the screening effect is particularly low at 20-25% water content. Drying to 10% or moistening to 40% water content, on the other hand, led to a more efficient screening result – comparable to that of dry screening.
In a pilot plant, we determined the operating parameters of a dryer, a tension shaft screen, a wet screen and a large-scale bottom ash treatment plant. We were able to prove that the KlaRo process leads to a higher recovery rate for non-ferrous metals – and thus to a more economical operation of plants.
Services
Conceptualisation of the project idea
Preparation of the draft proposal
Project coordination and project management
Preliminary planning of the test facility
Design planning of the test facility
Approval planning of the test facility
Planning and monitoring of the trials
Planning and monitoring of the trial evaluation
Evaluation of results and final report
*Non-ferrous metals
Similar projects
back to project overview